Elizabeth Ahlem Clark
Elizabeth Ahlem Clark and I connected in the amazing Launch Brand Grow Community! She's an amazing artist that puts so much intricacy and love into each and every detail of her work. Her natural scenes inspire true appreciation of our environment, and foster an ethereal relationship with the natural world. To me, many of her art pieces build such a magical scene that they almost look like windows into a parallel universe or fairytale land! ✨
Her watercolor skills and thoughtful advice for other budding artists is sure to make you 'stop and smell the roses.' In this Star Castle Spotlight, you get to learn more about her creative practice, intention, inspiration, and journey to finding her passion - as well as tips for jumping into your own!!
What is your artistic passion & how did you first discover your love for it?
I am a watercolor artist, sometimes also using a bit of mixed media. My love for this media grew out of a lifelong interest in all kinds of art. My mother bought me my first set of decent watercolors when I was in middle school and I remember sitting with her and painting bananas and just loving the way the pigments behaved on paper.
What inspires you to create?
Just being alive.
If daily life is the input, art is the output. Lately, I find myself painting primarily around the themes of daily life and the land.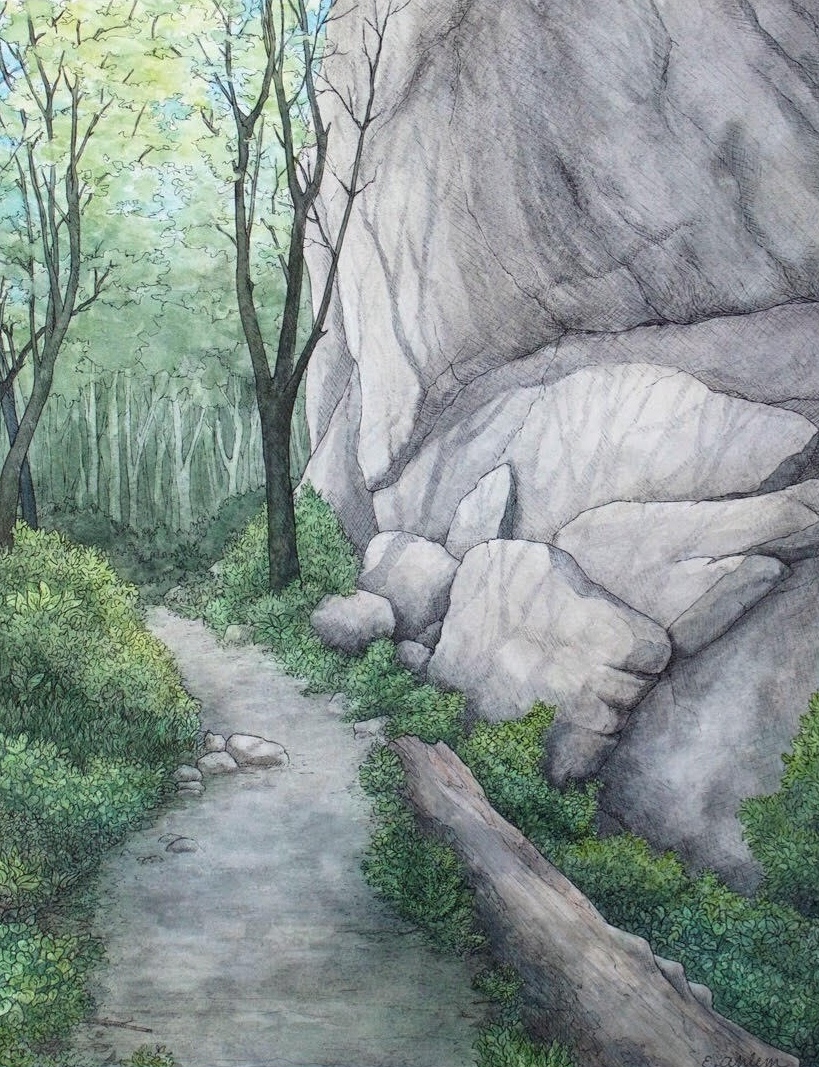 "If daily life is the input, art is the output."
share a little about the studio / space you've created to work in and how that impacts your process & final product.
In this season of life, I work from a small corner of my house, which coincidentally is also our eating nook. I have had studios in the past, but I'm also pretty disciplined about working from home. We decided not to get WiFi this year, and that has certainly helped me focus (though I miss Netflix every other day).
What would 'success' look like to you with this passion of yours?
I feel successful now.
I have been a full time artist in the past, and right now I have chosen to paint part time alongside a day job that I also love. I do hope to continue to progress and evolve as an artist and to devote more of my studio time to my own body of work (as much as I do enjoy and depend on commissions).
How do you know when a piece is 'done?'
Oh gosh this is THE hardest thing.
I have ruined many a piece by over working it. I like to step back often, get input from some trusted sources, and sleep on it. I swear someone comes in at night and works on my paintings. They often look completely different after a good nights sleep and some time apart.
What is one take-away you'd love viewers to gather after experiencing your work?
The world is beautiful!
Your life is beautiful!
Maybe not every little part, but I hope that after viewing my paintings, your daily life and the land around you glows a little brighter.
What are 3 words you'd use to describe your unique art style?
Peaceful, light, detailed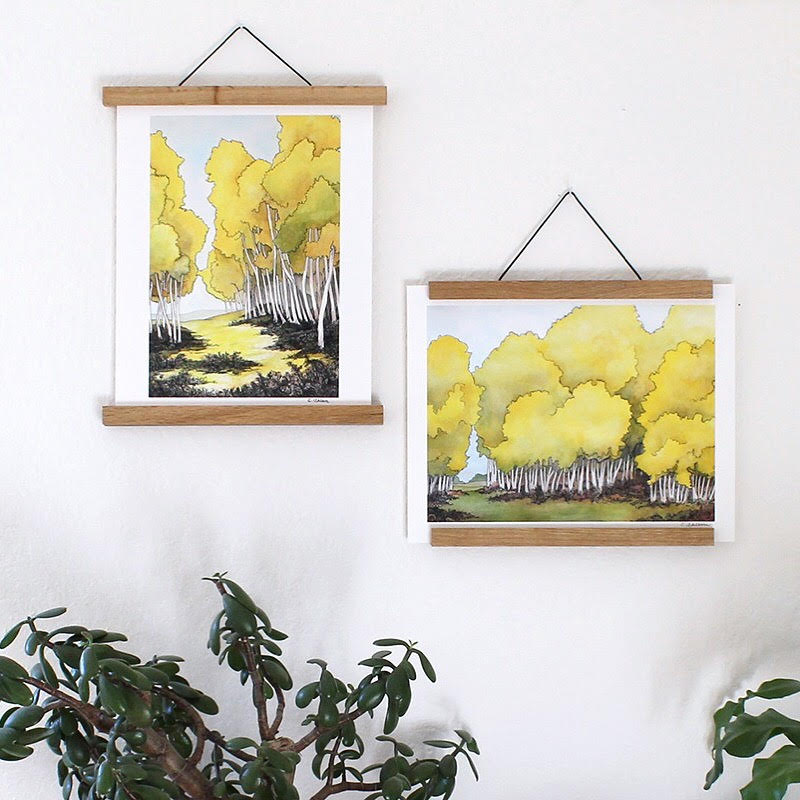 "I give myself permission to approach painting in all kinds of states of mind."
What has been your biggest struggle to getting where you want to be creatively and how did you overcome it?
In the past, my biggest struggle has been to "feel inspired". I've wrestled with this and have come to realize that feeling inspired is just not what I'm going for.
Making art is a choice and a discipline before anything else.
Now I give myself permission to approach painting in all kinds of states of mind. I've found that by showing up to the process, things move along and paintings are made and my art becomes a more realistic and multidimensional output of who I am.
Do you have any advice / tips for someone looking to dive deeper and pursue their own creative passion?
Take yourself seriously. I don't mean you must be a super serious person, I just mean that your art is worth appreciating and critiquing and being called art. I want to take your art seriously, and it helps if you do, too!
craving more inspiration?